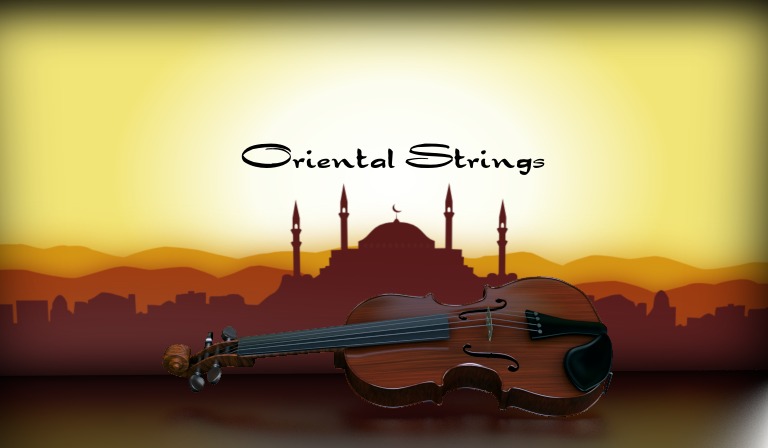 Oriental Strings is a virtual sound module app for oriental keyboard players and for musicians who simply want to resemble the typical sound of the Middle East in their songs. Connect an external MIDI keyboard to your iPad, iPhone or iPod touch by using the Apple USB camera adapter or another adapter supported by Apple¹, or launch Oriental Strings as virtual instrument directly within your favourite DAW app on your iPad!
This app supports Apple's Audio Unit v3 plugin standard (iOS 9 or higher), Audiobus (iOS 7 or higher), Apple's Inter-App Audio system (iOS 7 or higher), as well as the JACK Audio Connection Kit (up to iOS 6.1.3) for audio & MIDI connections from/to other audio apps !
Sounds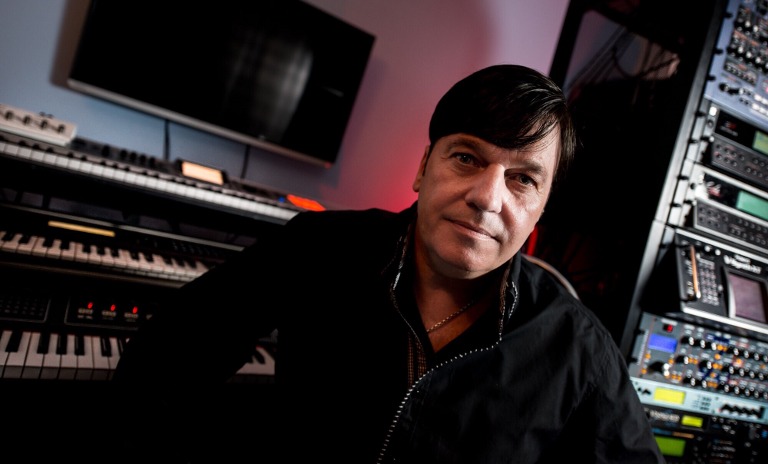 The sounds of this app were once again created by Kurt Ader, who was awarded on the NAMM 2015 winter show as »Best Sound Designer of the Year«.
Oriental Strings' sounds were exclusively recorded with players who are professionally dedicated to oriental style of music. Typical string instrument sounds for the arabic genre are covered by this app. Besides rather exotic instruments like the Chinese erhu, typical western string instruments were used as well, but since the players of the recording sessions are focused on oriental music, those western instruments sound completely different than you might be used to from western orchestra players.
32 Sounds are included with this App:
1. Chinese Erhu 1
2. Chinese Erhu 2
3. Chinese Erhu 3
4. Chinese Erhu Trill
5. Turkish Strings 1
6. Turkish Strings 2
7. Turkish Strings 3
8. Turkish Strings 4
9. Arabian Strings 1
10. Arabian Strings 2
11. Arabian Strings 3
12. Tremolo Strings 1
13. Tremolo Strings 2
14. Tremolo Strings 3
15. Tremolo Strings 4
16. Tremolo Strings 5

17. Spiccato Strings
18. Oriental Spiccato Strings
19. Oriental String Quartet 1
20. Oriental String Quartet 2
21. Oriental String Quartet 3
22. Oriental Staccato Strings
23. Arabian Solo Strings 1
24. Arabian Solo Strings 2
25. Arabian Solo Strings 3
26. String Quartet
27. Oriental String Ensemble 1
28. Oriental String Ensemble 2
29. Oriental String Ensemble 3
30. Oriental String Ensemble 4
31. Oriental String Ensemble 5
32. Slow Oriental Strings
---
There are no in-app purchases in Oriental Strings. Thus all sounds listed above are already available to you after buying the app without any extra costs involved.
Demo Video
App Features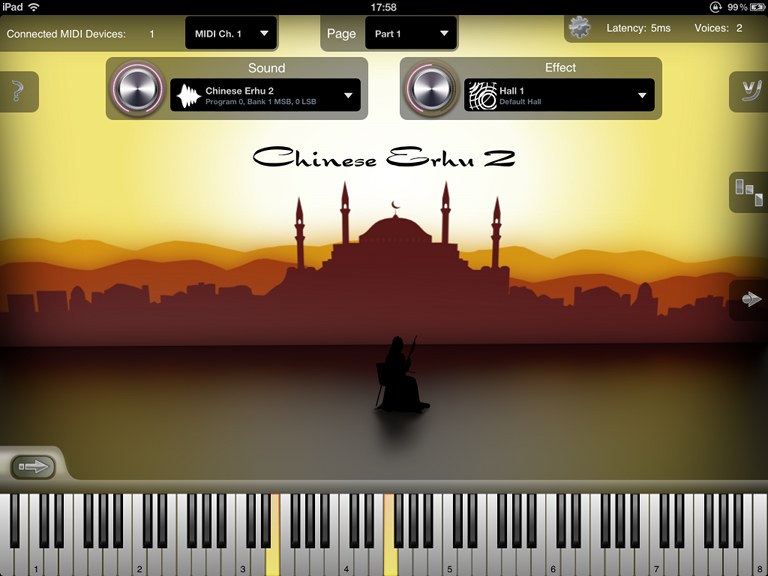 Oriental Strings is very easy to use. Just connect your external MIDI keyboard to your iPad and you are ready to play! The following is an overview of Oriental Strings app's main features:
Sounds based on high quality stereo sample set.
Scale tuning editor, which allows you to adjust the standard well-tempered scale to all kinds of oriental scales (save and restore them as presets at any time)
Polyphony up to 140 stereo voices.²
Configurable audio latency down to 5 ms.
Low latency disk streaming.
16 parts.
Configurable MIDI channel or omni mode for each part.
Integrated effects with 18 presets.
MIDI velocity response curve editor.
App can keep running in the background, so you can play on your keyboard while e.g. using Safari or another app to display scores or surfing the Internet.
Supports "Audio Unit v3" for being used as convenient instrument plug-in with third party mult-track DAW apps (iOS 9 or higher).
Supports "Audiobus" for audio routing between apps (iOS 7 or higher).
Supports Apple's "IAA" system for audio & MIDI streaming between other apps (iOS 7 or higher).
Supports JACK Audio Connection Kit for audio & MIDI streaming between other apps (up to iOS 6.1.3).
Virtual on-screen piano keyboard with velocity support, scalable & scrollable.
Scale Tuning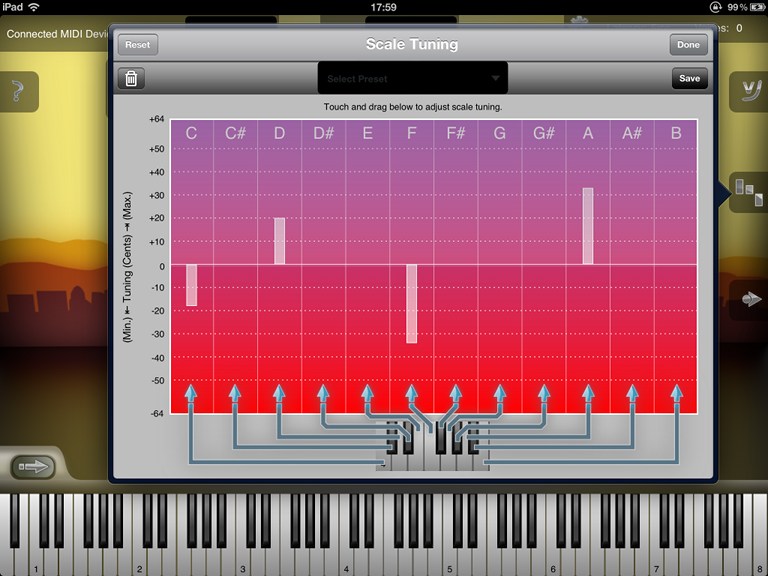 Since this app is focused on oriental style of music, it allows you to adjust the app's tuning system from standard well-tempered scale to any other kind of tuning system. Simply open the scale tuning editor and move individual note's tuning bars with your finger. Save your favorite scales as presets and recall them at any time with one tap!
Keyboard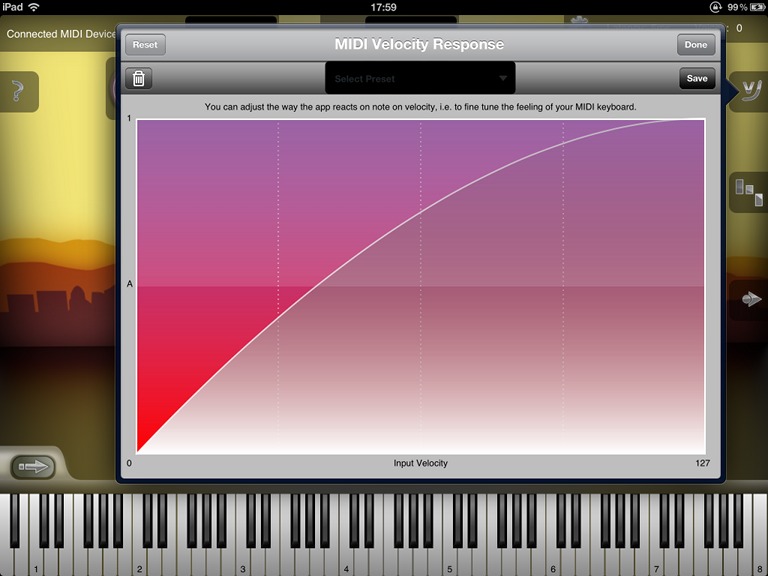 Use the app's velocity curve editor to fine tune the feeling of triggering notes on your external MIDI keyboard. Save your velocity curves as presets, so you can easily restore them in case you are using more than one MIDI keyboard.
You are on the road with no "real" MIDI keyboard around? No problem, just scale the virtual on-screen piano keyboard with two fingers to the size preferred by you and scroll it with one finger to the keyboard section or octave you want to play on. The resize and scroll features were implemented in a way which never will occur accidently while you are intending to play notes on the virtual keyboard.
MIDI Player / Recorder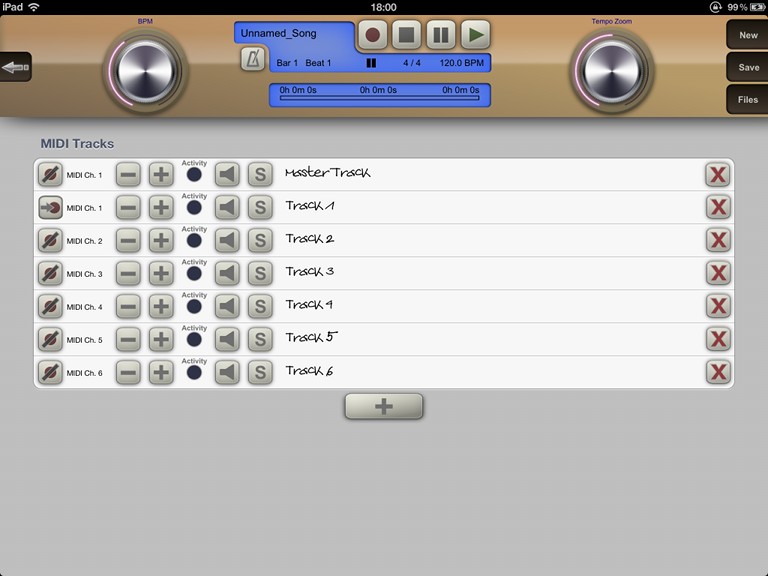 Oriental Strings comes with a built-in multi-part and multi-track MIDI player and recorder, which you can use for easy and quick recording your musical ideas without launching and configuring a separate app or external devices. Here is a summary of its features:
Record, save and load your songs in standard MIDI file format.
Load your favorite songs as MIDI files from the Internet, and watch at the virtual keyboard how to play them.
Unlimited amount of tracks.
Configurable target MIDI channel per track.
Unlimited recording and playback length.
Open MIDI (.mid) files directly from other apps (i.e. from Safari, Mail).
Download or upload MIDI files with iTunes.
Metronome.
Use the "Tempo Zoom" dial knob to i.e. slow down playback at any time and learn your favorite songs more easily.
Use the "BPM" dial to record new or to overwrite existing tempo changes on the master track.
You are however not limited to the built-in MIDI player / recorder of course. If you prefer, you can also use any other third party Inter-App Audio capable sequencer or DAW app like i.e. Apple's Garage Band for recording your oriental tunes or simply for using Oriental Strings as virtual instrument in your favorite IAA host app.
Polyphony & Supported Devices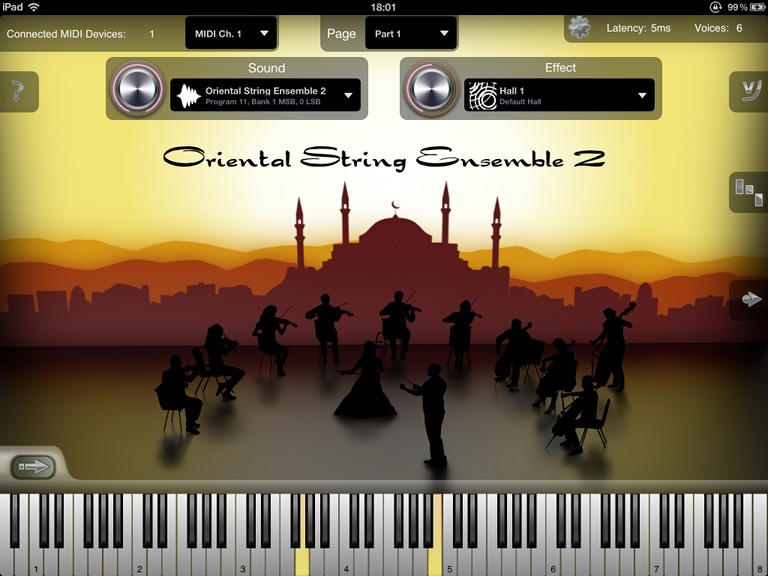 Many sounds in this app are using several voices per note. The maximum polyphony depends on the exact device model being used.
Device
Stereo Voices
Mono Voices
iPad Air
140
280
iPad Mini 2
140
280
iPad Mini 1
84
168
iPad 4
140
280
iPad 3
100
200
iPad 2
84
168
iPad 1
40
80
iPhone 5S
140
280
iPhone 5C
100
200
iPhone 5
100
200
iPhone 4S
84
168
iPhone 4
40
80
iPhone 3GS
20
40
iPod touch 5th gen.
84
168
iPod touch 4th gen.
40
80
iPod touch 3rd gen.
20
40
Appropriate polyphony is automatically detected and selected for your specific device model by the app for you. If desired however, you can override the polyphony setting manually in the app's settings screen. For example to save CPU head room for other apps running in the background.
Please Note: This app requires quite some hardware resources from the device. In case there are problems with this app, please close apps in the background by double pressing the device's home button, the list of active apps appears on the bottom of the screen, tap and hold one app icon in the list, then press the respective app icon "minus" corner to quit those apps.
---
¹ The adapter and / or the MIDI device you connect must be supported by the iPad / iPhone operating system in order to be able to use it with this app. To our knowledge there is currently no official list of supported devices by Apple. We recommend you to check whether your MIDI keyboard is supported by your iOS version, by using our MIDI monitor app
MIDI Wrench
, which is free!
Feedback
| | | | |
| --- | --- | --- | --- |
| | | You've got questions? Issues? Write us! | |
Download
Oriental Strings is currently available for the following mobile devices. In case you encounter any problems while using this app, please report it to us by using the feedback link above.
You have questions about the Oriental Strings app? Don't hesitate to write us by using the feedback link above.