iSymphonic Orchestra was designed as professional virtual orchestra sound app for your iPad and iPhone, with the goal to deliver you superb, extremely realistic and stunning orchestra sounds, both for your live performances, as well as a boost of creativity while composing new songs anywhere.
This app supports Apple's Audio Unit v3 plugin standard, Audiobus, Apple's Inter-App Audio system, as well as Bluetooth LE MIDI devices¹ !
Sounds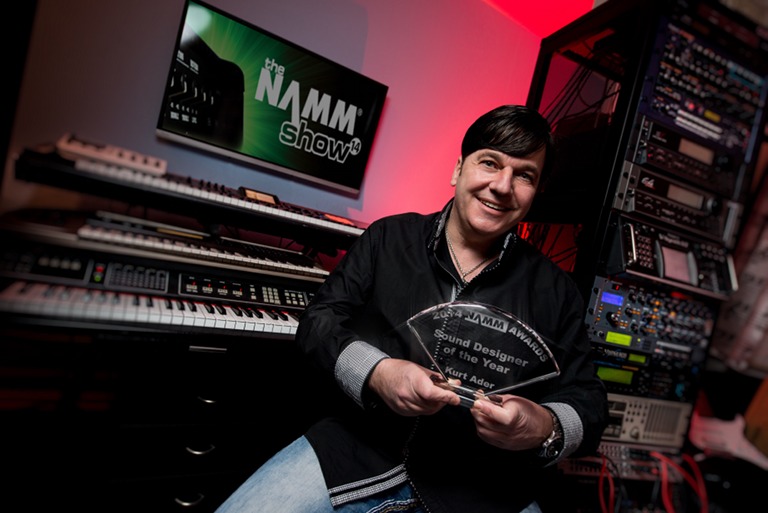 The sounds used in this app were explicitly recorded to fulfill these requirements and involved several months of recording and post processing under supervision of award-winning sound designer Kurt Ader, and included a variety of innovative, new recording techniques. So far these sounds were only available to very few, famous movie composers. Now they are finally available to everybody. The supreme quality of these sounds, combined with the unique way they were recorded and assembled, gives us confidence that you haven't heard anything comparable as of to date, even not on Mac or PC.
25 Sounds included with base App:
1. Orchestra Strings Spiccato & Legato 1
2. Orchestra Strings Spiccato & Legato 2
3. Orchestra Strings Spiccato & Legato 3
4. Orchestra Strings Spiccato & Legato 4
5. Orchestra Strings Slow 1
6. Orchestra Strings Slow 2
7. Orchestra Strings Slow 3
8. Chamber Arco Strings
9. Legato Orchestra Strings 1
10. Full Sordino Strings 1
11. Full Sordino Strings 2
12. Legato Orchestra
13. Staccato Orchestra 1

14. Staccato Orchestra 2
15. Staccato Orchestra 3
16. Tremolo Orchestra
17. Pizzicato Strings
18. Full Strings
19. Tremolo Strings 1
20. All Brass 1
21. All Brass 2
22. Trombone Section
23. Cello & Woodwinds
24. Horns & Strings
25. Full Legato Orchestra
Along to those 25 sounds included with the base app, there are 297 additional sounds bundled with 15 optional sound sets, available to you as 15 optional in-app purchases within the app. Find out more ...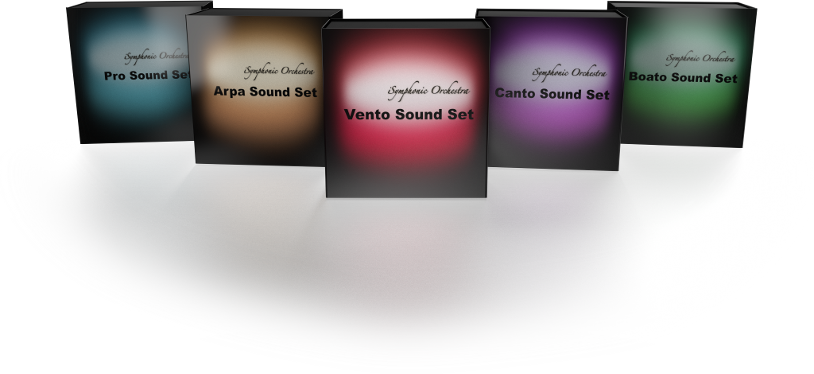 Demo Videos
| | |
| --- | --- |
| A short teaser video for giving you an impression of the sound quality of iSymphonic Orchestra. Demo song composed & performed by Kurt Ader. | A live demo video demonstrating you some of the individual sounds of iSymphonic Orchestra (v1.0.0). Live performance by Christopher Hans. |
Watch more demo videos ...
App Features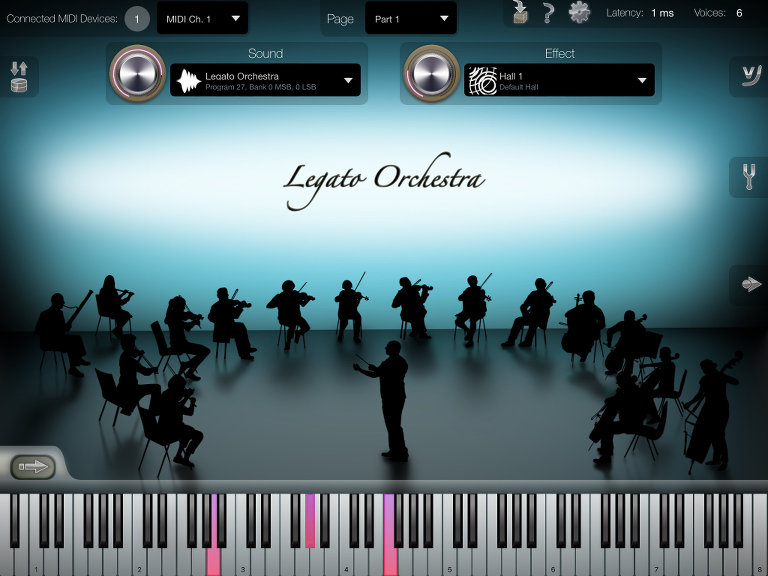 iSymphonic Orchestra was designed as intuitive iOS app for your Apple iPad, iPhone and iPod touch. Simply connect your external MIDI keyboard with your iPad/iPhone/iPod touch and enjoy playing world-class orchestra sounds. Even though iSymphonic Orchestra allows configuring various aspects, there is no configuration whatsoever required though to use and play it immediately.
The following is an overview of iSymphonic Orchestra app's main features:
Stunning high quality stereo sounds.
Extremely efficient audio engine.
Polyphony of several hundred stereo voices.²
Configurable audio latency down to 1 ms.
Universal Binary (only purchase it once and use it on all your iOS devices).
Low latency disk streaming.
16 parts.
Configurable MIDI channel or omni mode for each part.
Integrated effects with 18 presets.
Includes an easy to use built-in multi-track recorder.
App States: Save and restore entire app setup as user presets
(including support of remote restoring via MIDI).
Supports Audio Unit v3 for being used as convenient instrument plug-in with third party mult-track DAW apps (multiple AU instances supported).
Supports Audiobus for audio routing between apps
(including state saving directly within Audiobus).
Supports Apple's IAA system for audio & MIDI streaming between other apps.
Virtual on-screen piano keyboard with velocity support, scalable & scrollable, and transpose control.
MIDI velocity response curve editor.
App can keep running in the background, so you can play on your keyboard while e.g. using Safari or another app to display scores or surfing the Internet.
Dynamic Hermode Tuning algorithm.
Static Scale Tuning and Master Tune.
Sound Finder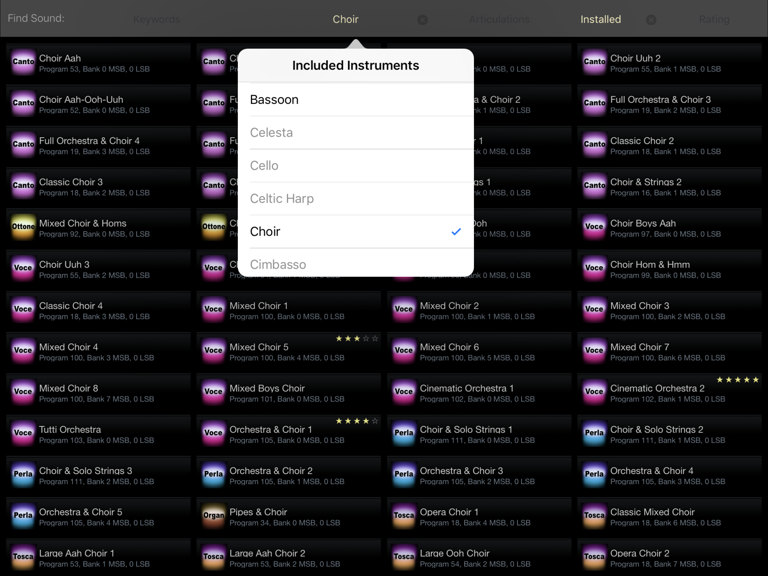 iSymphonic Orchestra provides a large amount of sounds. You easy and quickly find any sound you need though by using the app's interactive filter options. The list of sounds updates in real-time while you are typing your search keywords or while selecting filter options from the popup menus. Filter options which are already ruled out by your current search criteria are automatically grayed out. You can also rate the individual sounds with 1 to 5 stars and then easily find your favorite sounds by using the sound rating filter.
Player / Recorder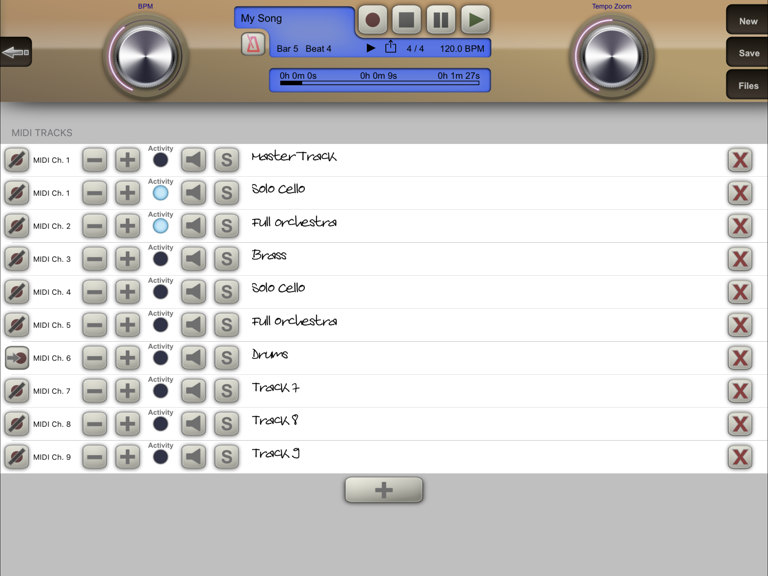 iSymphonic Orchestra comes with a built-in multi-part and multi-track MIDI player and recorder, which you can use for easy and quick recording your musical ideas without launching and configuring a separate app or external devices. Here is a summary of its features:
Record, save and load your songs in standard MIDI file format.
Unlimited amount of tracks.
Unlimited recording / playback length.
Share your recorded songs easy and quickly either as prerendered audio file or as MIDI file with your colleagues and friends.
Tiny file size: Even your largest song with dozens of tracks and hours only consumes few kilobytes (kB) disk space.
Load your favorite songs as MIDI files from the Internet, and watch at the virtual keyboard how to play them.
Configurable target MIDI channel per track.
Open MIDI (.mid) files directly from other apps (i.e. from Safari, Mail).
Use the "Tempo Zoom" dial knob to i.e. slow down playback at any time and learn your favorite songs more easily.
Use the "BPM" dial to record new or to overwrite existing tempo changes on the master track.
Use the virtual Metronome, either only the visual one, or with an audio click, to record your tracks in beat.
You are not limited to the built-in MIDI player / recorder of course. If you prefer, simply use iSymphonic Orchestra as virtual instrument in your favorite Audio Unit host app, IAA host app or Audiobus compatible app.
Keyboard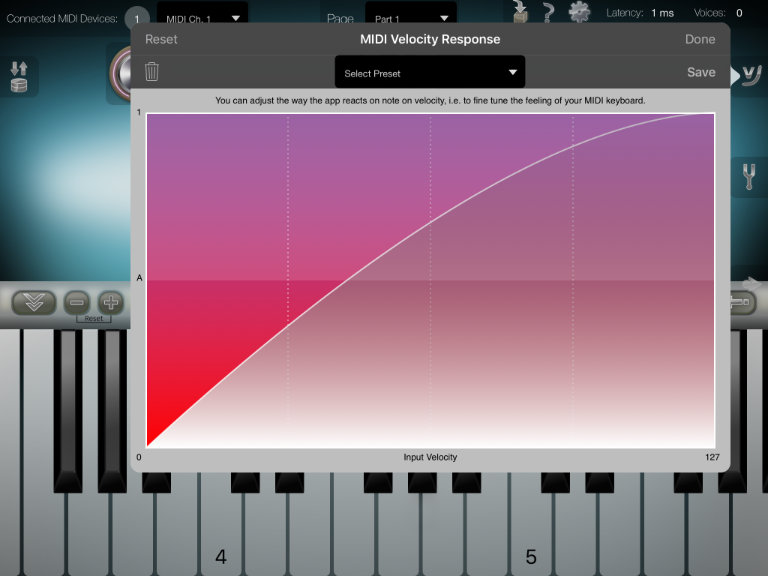 Use the app's velocity curve editor to fine tune the feeling of triggering notes on your external MIDI keyboard. Save your velocity curves as presets, so you can easily restore them in case you are using more than one MIDI keyboard.
You are on the road with no "real" MIDI keyboard around? No problem, just scale the virtual on-screen piano keyboard with two fingers to the size preferred by you and scroll it with one finger to the keyboard section or octave you want to play on. You can also transpose, both the on-screen keyboard, as well as your external keyboard by tapping on the "+" and "-" buttons on the virtual keyboard's toolbar.
Tuning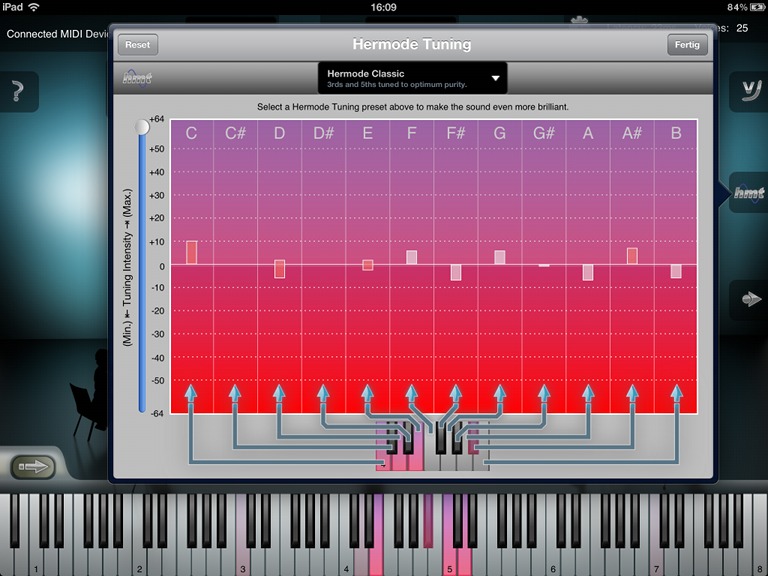 Hermode Tuning
iSymphonic Orchestra includes Hermode Tuning, which is a dynamic tuning algorithm making the sound even more brilliant by automatically controlling the pitch of the notes slightly and gently in multivoiced music in real-time, for achieving better frequency ratios than with fixed tuning. This dynamic tuning algorithm imitates the tuning behavior of well educated, professional musicians of i.e. orchestras and choirs. You can enable and disable Hermode Tuning at any time and you can fine tune the impact of its frequency corrections.
The Hermode Tuning screen is also an excellent tool for learning or teaching this professional playing technique with real life instrument players and singers, since you are able to watch how Hermode Tuning adjusts the individual active notes in its frequencies and in which degree.
Scale Tuning
The app also supports static scale tuning, which is required for almost all non-western musical genres. You can either define your own scales by simply dragging the bars on the screen, or you can choose from factory presets of common static scales.
Master Tune
Also the base tuning of the app can be adjusted, which is commonly called Master Tune, which is especially required by professionals for playing together with a variety of other instrument types or certain musical genres like classical baroque for example. In such cases one may need to adjust the app's base tuning to 434 Hz for example instead of the standard reference tuning of 440 Hz.
Tuning Presets
No matter which tuning setup you are using, whether it is the dynamic Hermode Tuning algorithm with the algorithm variant and depth of your choice, or whether it is any static scale, or any master tune; you can save your tuning setup altogether as user presets and restore them whenever you need them. You want a more powerful user preset? Then have a look at the next feature described below.
App States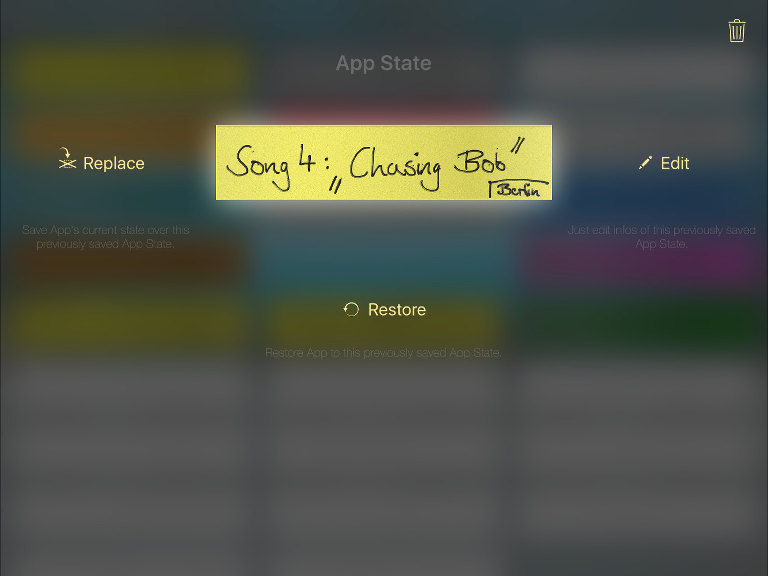 You can easily save & restore the entire state of the app as user preset. We call those user presets "App States". You can see an App State like a snapshot of the app which contains all sound settings of all 16 parts, and even all the content you had on all tracks on the recorder screen. Each App State is represented by a rectangular, virtual paper strip which you can label intuitively with an Apple Pencil. App States are especially handy for live shows, where you can simply prepare the app for your next song by tapping on the respective paper strip during the show. You can even assign MIDI program and bank numbers to restore App States remotely with a tap of a button directly at your external MIDI keyboard.
Inter-App Compatibility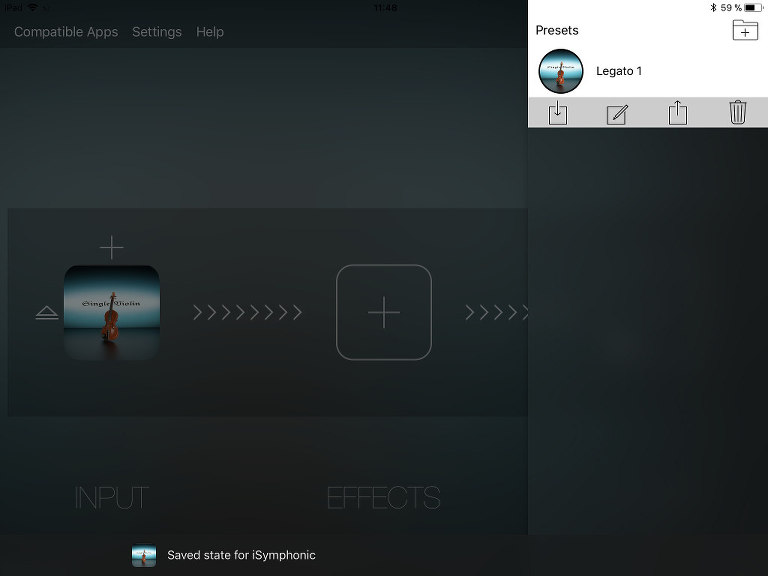 Making music is a collaborative process, which must also apply to the tools you are using. That's why all our audio apps support common inter-app functionality standards like the Audio Unit v3 plugin standard, but also Inter-App Audio, as well as Audiobus. So you can easily use the iSymphonic sounds directly in the DAW app of your choice like Apple's Garage Band or Steinberg's Cubasis. The entire iSymphonic setup is automatically saved and restored with your song in your DAW app.
Polyphony & Supported Devices
Sounds in this app are using several voices per note. This is technically required to resemble the natural and living impression of the overall sound. The maximum polyphony depends on the exact device model being used.
Device
Stereo Voices
Mono Voices
iPad Pro 2
140²
280²
iPad Pro 1
140²
280²
iPad Air 2
140²
280²
iPad Air 1
140²
280²
iPad Mini 4
140²
280²
iPad Mini 3
140²
280²
iPad Mini 2
140²
280²
iPad Mini 1
84
168
iPad 4
140
280
iPad 3
100
200
iPad 2
84
168
iPad 1
40
80
Device
Stereo Voices
Mono Voices
iPhone X
140²
280²
iPhone 8
140²
280²
iPhone 7
140²
280²
iPhone 6S
140²
280²
iPhone 6
140²
280²
iPhone SE
140²
280²
iPhone 5S
140
280
iPhone 5C
100
200
iPhone 5
100
200
iPhone 4S
84
168
iPhone 4
40
80
iPhone 3GS
20
40
Device
Stereo Voices
Mono Voices
iPod touch 6th gen.
140²
280²
iPod touch 5th gen.
84
168
iPod touch 4th gen.
40
80
iPod touch 3rd gen.
20
40
Appropriate polyphony is automatically detected and selected for your specific device model by the app for you. If desired however, you can override the polyphony setting manually in the app's settings screen. For example to save CPU head room for other apps running in the background. Find out more ...
Minimum Requirement: iPad 1 / iPhone 3GS / iPod touch 3rd gen.
Recommended: iPad 2, iPhone 4S or iPod touch 5th gen. or higher
Please Note: Audio apps can be quite exhaustive for your device. In case you encounter any problem problem while using this app, then please close all other apps running in the background. Find out more ...
---
¹ External MIDI and audio devices, as well as potentially required adapters, must be supported by the iPad / iPhone operating system in order to be able to use them with this app.
Find out more ...
² The marked younger device models actually support a much higher polyphony than listed above, however the polyphony is throttled to 140 stereo voices by default, for performance reasons, and to leave other apps with sufficient amount of resources. You may override this and increase the polyphony on such device models by accessing the
app's settings screen
.
User Manual
For more detailed information about iSymphonic Orchestra, please refer to the iSymphonic User Manual ...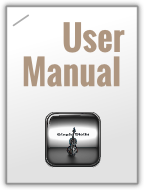 Feedback
| | | | |
| --- | --- | --- | --- |
| | | You've got questions? Issues? Write us! | |
Download
iSymphonic Orchestra is currently available for the following mobile devices. In case you encounter any problems while using this app, please report it to us by using the feedback link above.
You have questions about iSymphonic Orchestra? Don't hesitate to write us by using the feedback link above.